Payments
Receiving Payments
Payments are issued electronically by direct deposit to a bank account or to a U.S. Bank ReliaCard® Visa® prepaid debit card. You can choose direct deposit or ReliaCard. If you do not make a choice payments automatically go on the card.
Payments are distributed according to state and federal rules, regulations and laws.
Direct Deposit
You can enroll in direct deposit by completing a Direct Deposit Authorization Form .
You will not be notified of payments transferred to your bank account, but payment information is available from the Child Support Payment Lookup  or the automated voice response unit by calling 1-800-346-5437.
To cancel direct deposit or to change banking information fax or mail your request to Fax: (406) 444-6934; Mail; EFT Disbursements, Fiscal Unit, PO Box 202943, Helena MT 59620
Direct Deposit Contact Information Phone number (800) 346-5437 EXT. 1140 Fax number (406) 444-6934
ReliaCard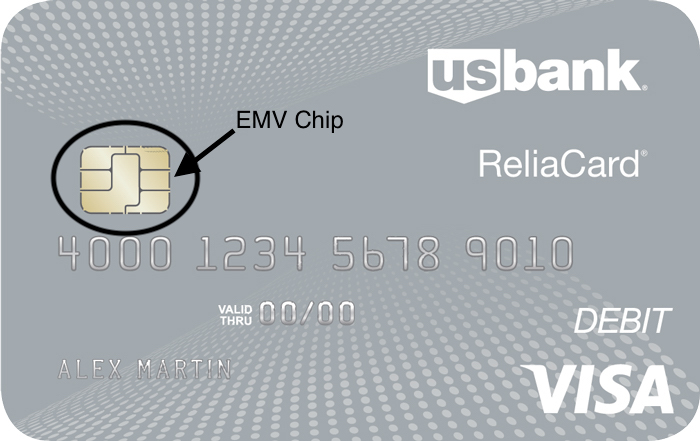 You will receive a Visa branded ReliaCard that works like a debit card. The card can be used to make purchases and to request cash back at the time of purchase anywhere Visa debit cards are accepted. A cash withdrawal is available at an Automatic Teller Machine (ATM).See ReliaCard Fee Schedule for details.
Are there fees for ReliaCard cash withdrawals? There is no fee for in-network ATM transactions. In-network ATMs are U.S. Bank, MoneyPass and SUM ATMs. There is a $1.25 fee if you use an out-of-network ATM; however, this fee is waived for your first out-of-network ATM withdrawal per month. You may also be charged a fee by the ATM operator even if you do not complete a transaction. U.S. Bank will send you a monthly statement showing your account activity or inactivity. There is a charge for inactive accounts. For more information please review the ReliaCard FAQ Sheet and the ReliaCard Fee Schedule. You may also check the U.S. Bank website for recent transactions.
Upon receipt of your ReliaCard you will receive information from U.S. Bank instructing you in the use of card. The first time a payment is processed U.S. Bank will send you a card and instructions for using it. It takes 7 to 10 days to receive the card once the first payment is issued.
For questions about the ReliaCard or for Customer Service: (855) 203-3863 or U.S. Bank Reliacard.
---
Making Payments
Online:
To make a payment anytime of day or night use the Online Payment Portal. The online payment portal is a way to pay child support from either a checking/savings account or credit/debit card. There is a $1.19 per payment transaction fee for all payments types plus an additional variable fee for credit/debit card payments (2.75% of the payment amount). Please note that only Visa, MasterCard, Discover and American Express credit/debit cards are accepted. The Online Payment Portal works best using either, Google Chrome or Microsoft Edge web browsers. 
DISCLAIMER CSSD processes your payments as efficiently and quickly as possible. Payments made through the online payment portal are sent to CSSD for processing after the funds have cleared your bank or are guaranteed by your credit card company. This could take a few days.
Mail:
Checks or money orders made out to Montana CSSD should be sent to:
Montana CSSD ATTN: TAPP PO Box 8001 Helena, MT 59604
Please make sure the payments include the parent's name and case number or participant ID.
In person: 
All of the Montana child support office locations accept payment by cash, check, money order and credit/debit card. Please note that only Visa, MasterCard, Discover and American Express credit/debit cards are accepted.
Over the phone:
Contact the office location working your case to make a credit/debt card over the phone.  Please note that only Visa, MasterCard, Discover and American Express credit/debit cards are accepted.
---
Looking Up a Payment
Call the Interactive Voice Response Unit (IVRU): 1-800-346-5437.