Welcome to the Child Support Services Division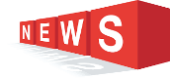 New Interactive Phone System
To better serve the citizens of Montana CSSD is using a new phone system. The new phone system allows individuals to receive general CSSD information, including payment and account balances, as well as the ability to speak to a case worker directly and an option to answer a short customer satisfaction survey.  For all CSSD calls, please call 1-800-346-5437.
Updated Online Services Access
Okta will be replacing ePass as the single sign on for multiple state services. All CSSD online services now require Okta sign on credentials. Follow the instructions to create an Okta account. 
Paternity Information for Hospitals and Midwives
Paternity information for hospitals and midwives is available on the Paternity Establishment page and on the Forms page. The information includes the Paternity Packet for Hospitals and Midwives, the Paternity Information for Parents booklet and the Vital Statistics Preparer's Handbook. 
Check out the Child Support Services Division on Social Media
Follow us on


for more information about child support and the Child Support Services Division.