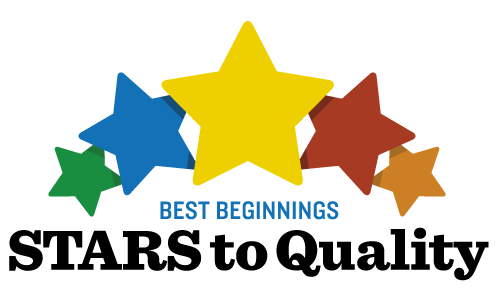 Best Beginnings STARS to Quality
Providers and Programs
Apply to STARS
Programs may apply for Best Beginnings STARS to Quality at any time on the Early Childhood Project website.  To apply, you must log in as an organization, go to the STARS tab, and click "Apply".  If your application is accepted, you will be notified and sent a STARS to Quality agreement, Direct Deposit form and W-9 which must be returned in order to be accepted into STARS to Quality.  If you need assistance, contact your Local Child Care Resource & Referral Agency.
Workforce Support and Incentives, Professional Development
More information is available through ECSB, or the Early Childhood Project.
Contact Us:
Shandi Hayes, STARS Program Specialist
Cindy Moulton Straughn, Program Specialist
Marjorie Vegoren, Quality Program Specialist