Montana State Hospital
Limited patient visitation has been reinstated.
Weekends only, by appointment, between 9:00 and 11:00 AM (MST)
To schedule an appointment please call  (406) 693-7000
Check this webpage regularly for any updates.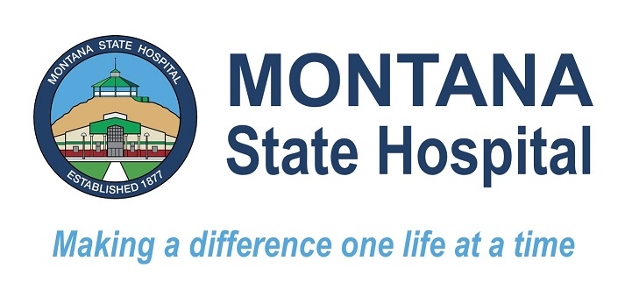 Carter Anderson, Interim Hospital Administrator
P.O. Box 300 -- Warm Springs, Montana 59756
Telephone: (406) 693-7000  --  TTY (406) 693-7213
Administration FAX: (406) 693-7069  --  Health Information FAX: (406) 693-7160
Email Address: MSH@mt.gov 
---
MSH Census July 1, 2022
MSH Census - Number of patients being served

| Description | Census |
| --- | --- |
| Main Hospital | 116 |
| Forensic Mental Health Facility | 48 |
| Group Homes | 33 |
| Patients on Leave* | 18 |
| Total Patients Being Served | 215 |
*Leave options include: Pre-Placement Visit; Transfer to Court; Medical/Hospital; 14-Day Diversion
---
Genealogical Records

Health Information FAX (406) 693-7160

Tobacco-Free Campus
Pricing Transparency
The Centers for Medicare and Medicaid established guidance for hospitals to make available online a list of their standard charges. Montana State Hospital supports health care pricing transparency. Due to the widespread variation in health insurance coverage, it is difficult for facilities to provide specific out of pocket cost information to a patient without access to very detailed information about a patient's health insurance coverage. For information to help you estimate the cost of your care or the amount you might owe for your care, please contact the Billing Department with the Facility Reimbursement Department at 406-444-3416. Estimates are based on information provided by a prospective patient and do not include, among other things, additional tests or procedures, etc., which may increase the charges related to the services provided. Click to view the MSH Rates 2022.